Box Personalisation Gallery
If you're purchasing one of our Wedding Dress Cleaning Packages or one of our beautiful Handmade Boxes,
you can add box personalisation to your order from as little as £5.
Personalisations are printed in luxury gold foil and placed on the inside of the box lid.
It's the perfect way to add a snippet of your first dance song, your new married name and wedding date, a quote from
the groom's speech, or a personal message from someone gifting one of our dress cleaning packages to a new bride.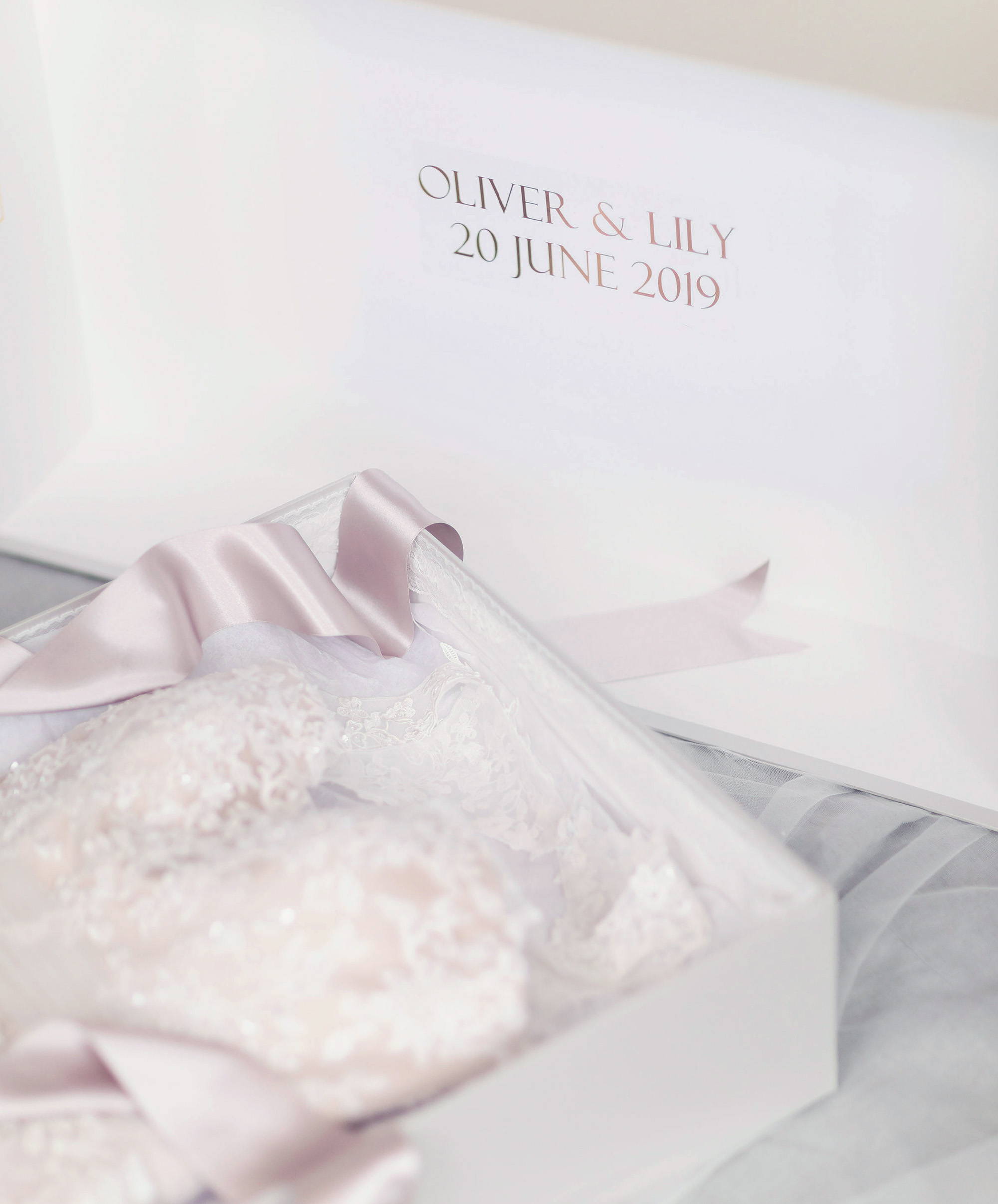 Box personalisations make the perfect finishing touch.
Struggling to think of what to say? Check out some of our suggestions:
YOUR MARRIED NAME, WEDDING DATE AND/OR DESTINATION
'SOME MEMORIES ARE WORTH PRESERVING...'
'ALL YOU NEED IS LOVE'
'AND SO OUR JOURNEY BEGINS'
'FROM MISS TO MRS'
'WHEN TWO WORLDS COLLIDE'
'I WILL NEVER FORGET HOW BEAUTIFUL YOU LOOKED IN THIS DRESS'
'AND SO TOGETHER THEY BUILT A LIFE THEY LOVED...'
'I HAVE FALLEN IN LOVE MANY TIMES, BUT ALWAYS WITH YOU'
'IF I KNOW WHAT LOVE IS, IT IS BECAUSE OF YOU'
'FOREVER AND ALWAYS...'