Wedding dresses get their very own photoshoot when they arrive in our store, this is part of our diagnostics process.
Every piece of discolouration, every rip and tear and every missing bead and damaged applique is noted, before being delicately hand cleaned and repaired if necessary.
Our before and after images are also posted weekly on our Instagram page - follow us for updates, competitions and offers.
Don't forget to tag us and use #cherishyourdress.
All of our wedding dress cleaning packages and clean only packages are categorised into four different sizes,
these are: Pearl, Opal, Crystal and Diamond. The style and layering of your wedding dress
will determine which package is most suitable for you.
The hem of your wedding gown is inevitably going to get dirty.
We have seen so many wedding dresses that have been on a beach or in a muddy field, ripped from heels and looking tatty. Minor repairs such as ripped hems and missing buttons are all part of our cleaning service.
Major repairs such as replacing entire layers, appliques and skirts can all be undertaken in our
boutique for an extra charge. Once diagnostics have been completed in full we will contact you
and ask how you wish to proceed.
Don't take our word for it, keep scrolling and check out our Before & After Images!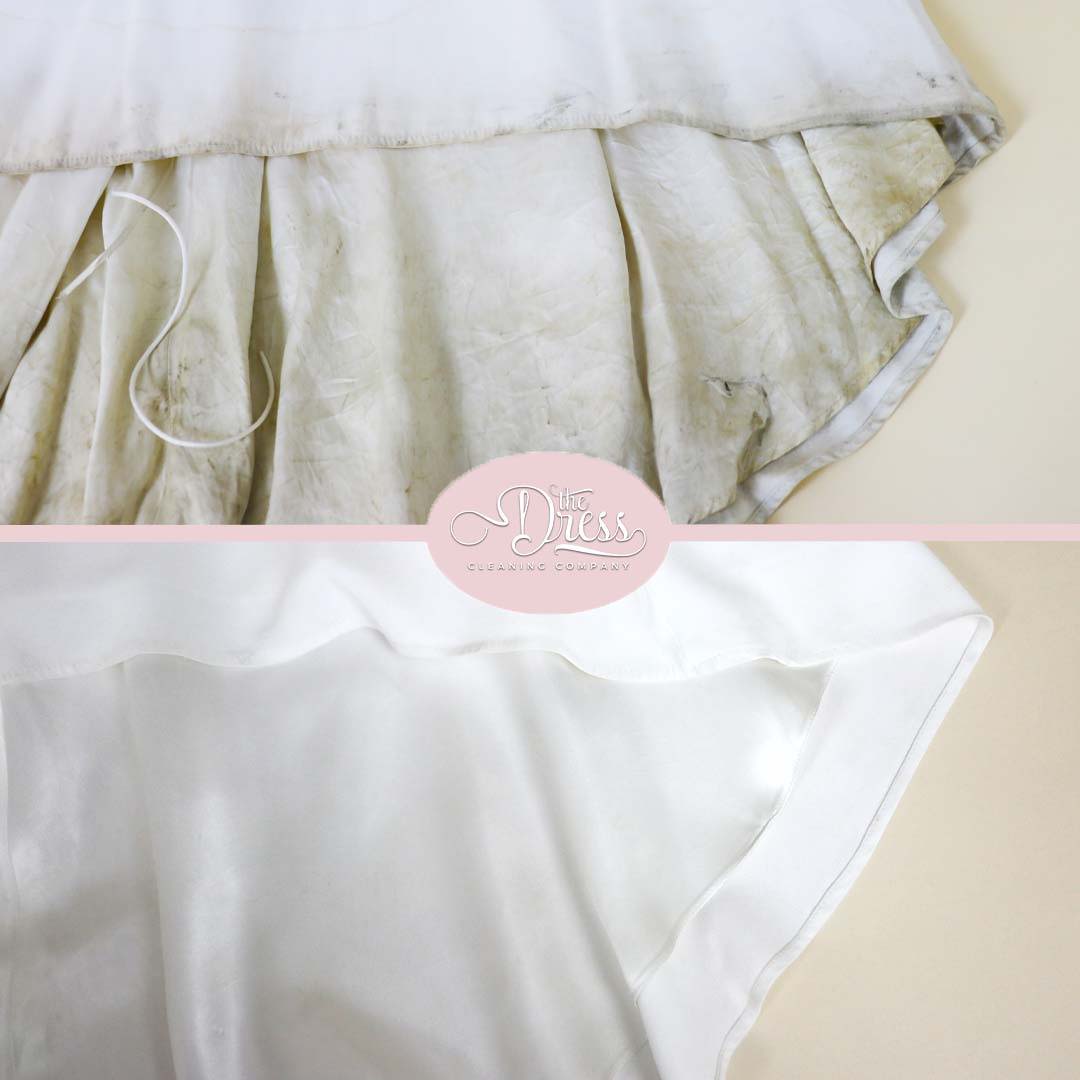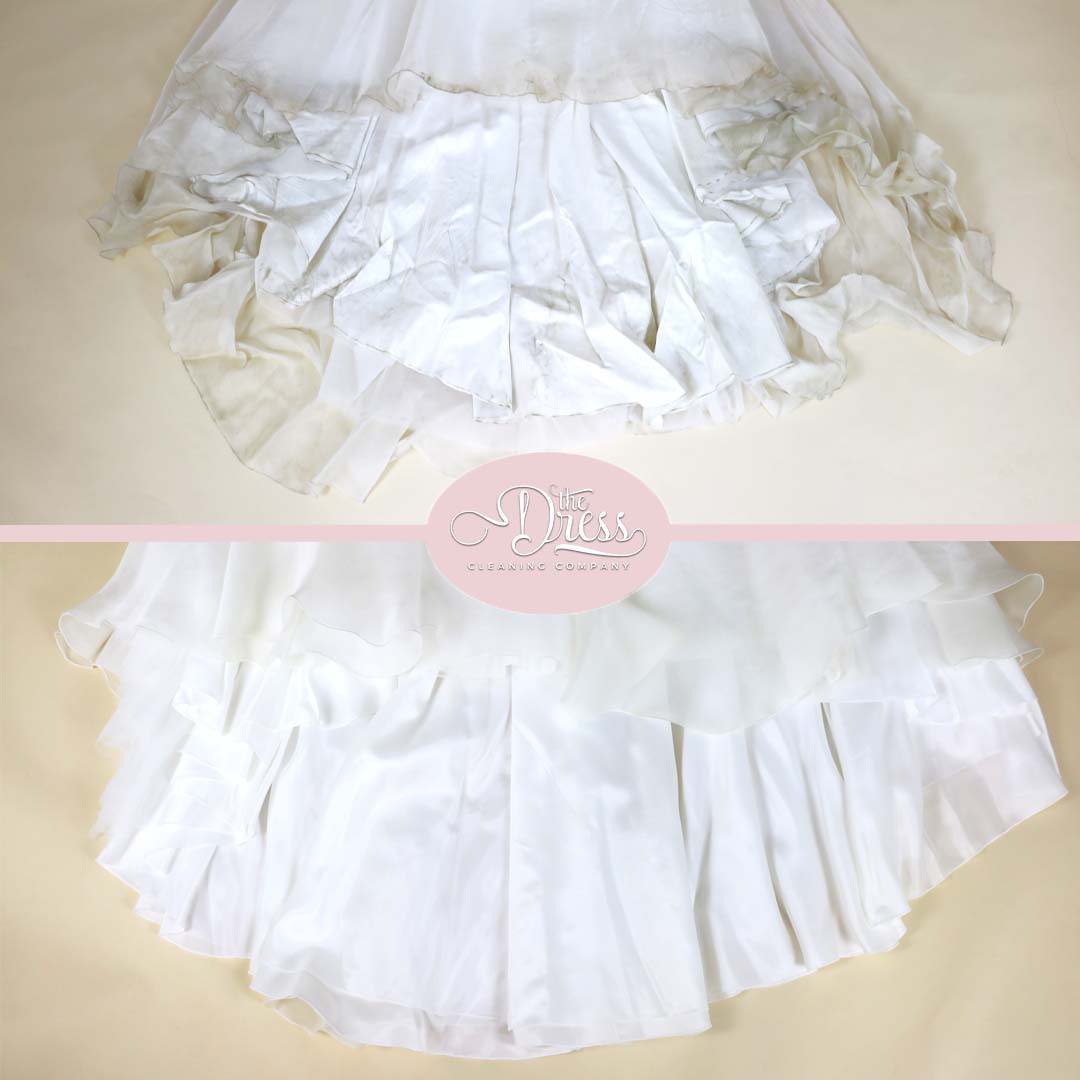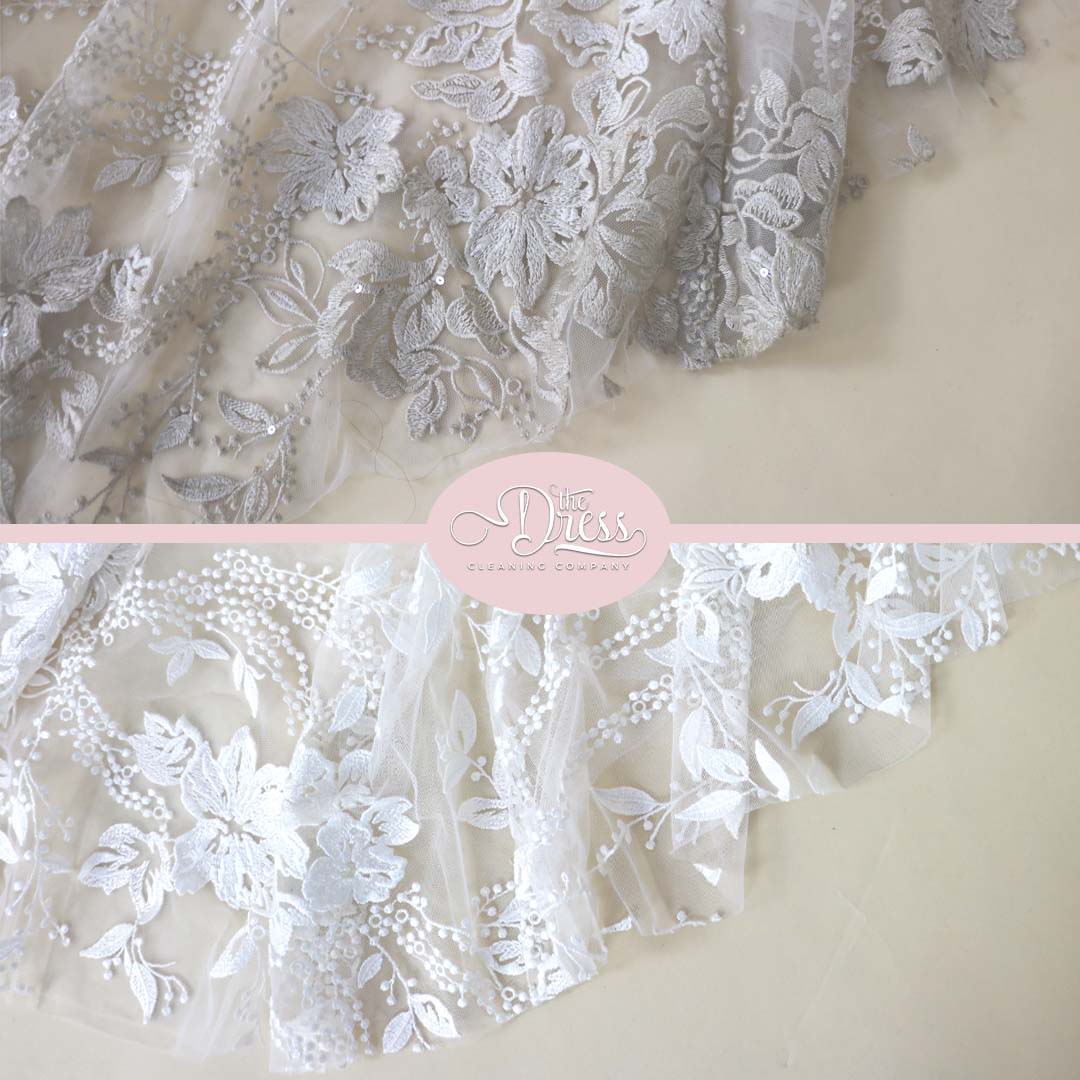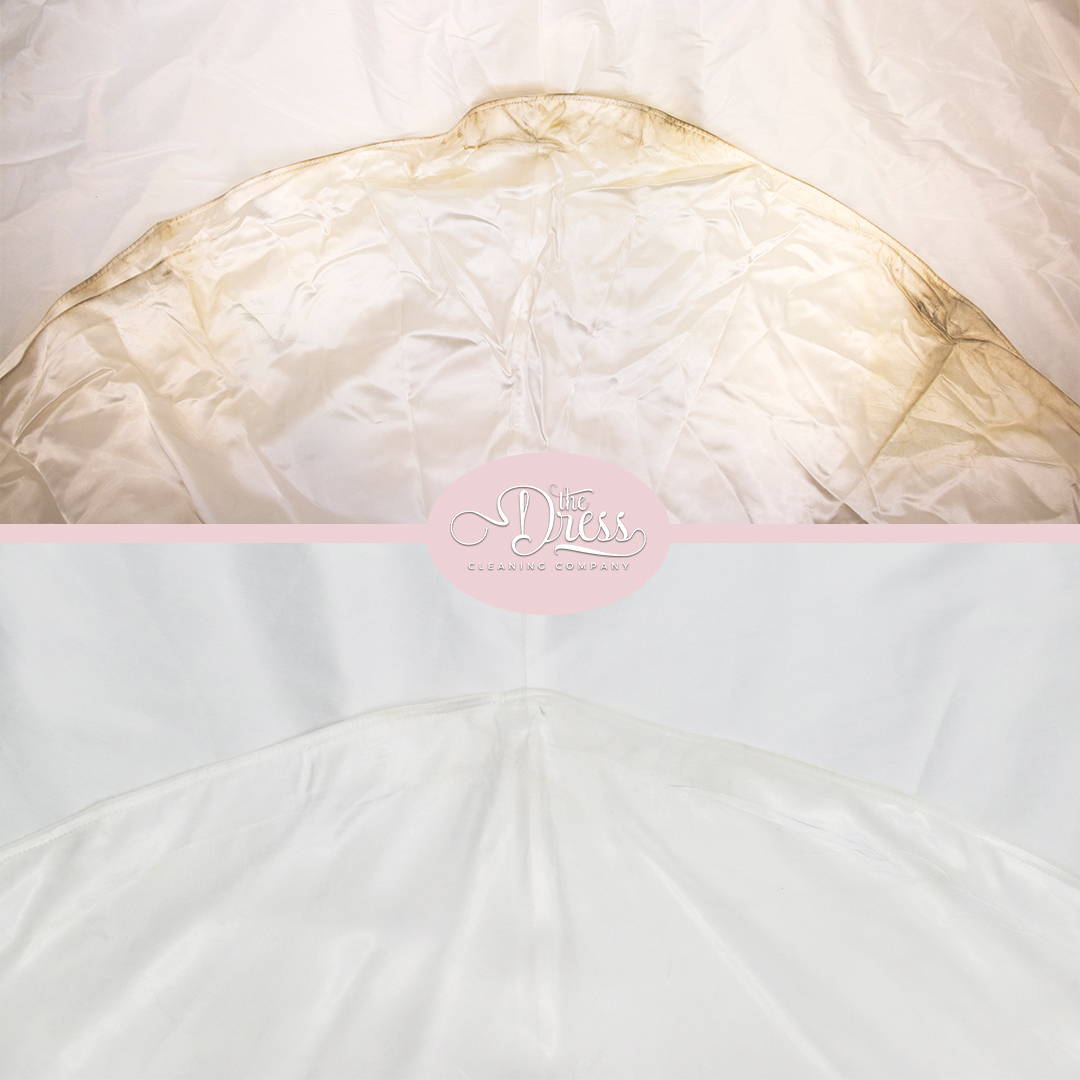 Your bodice can become discoloured from invisible stains such as champagne, sweat, perfume and even hairspray.
Invisible stains start to develop on your wedding dress in as little as three months after the big day. Stains start yellowing, before turning orange and brown, eventually turning black. These stains can be tough to remove, and we will always endeavour to remove every last mark however, the sooner the stains are treated the better.
Fake tan, red wine and food are no match for our technicians!