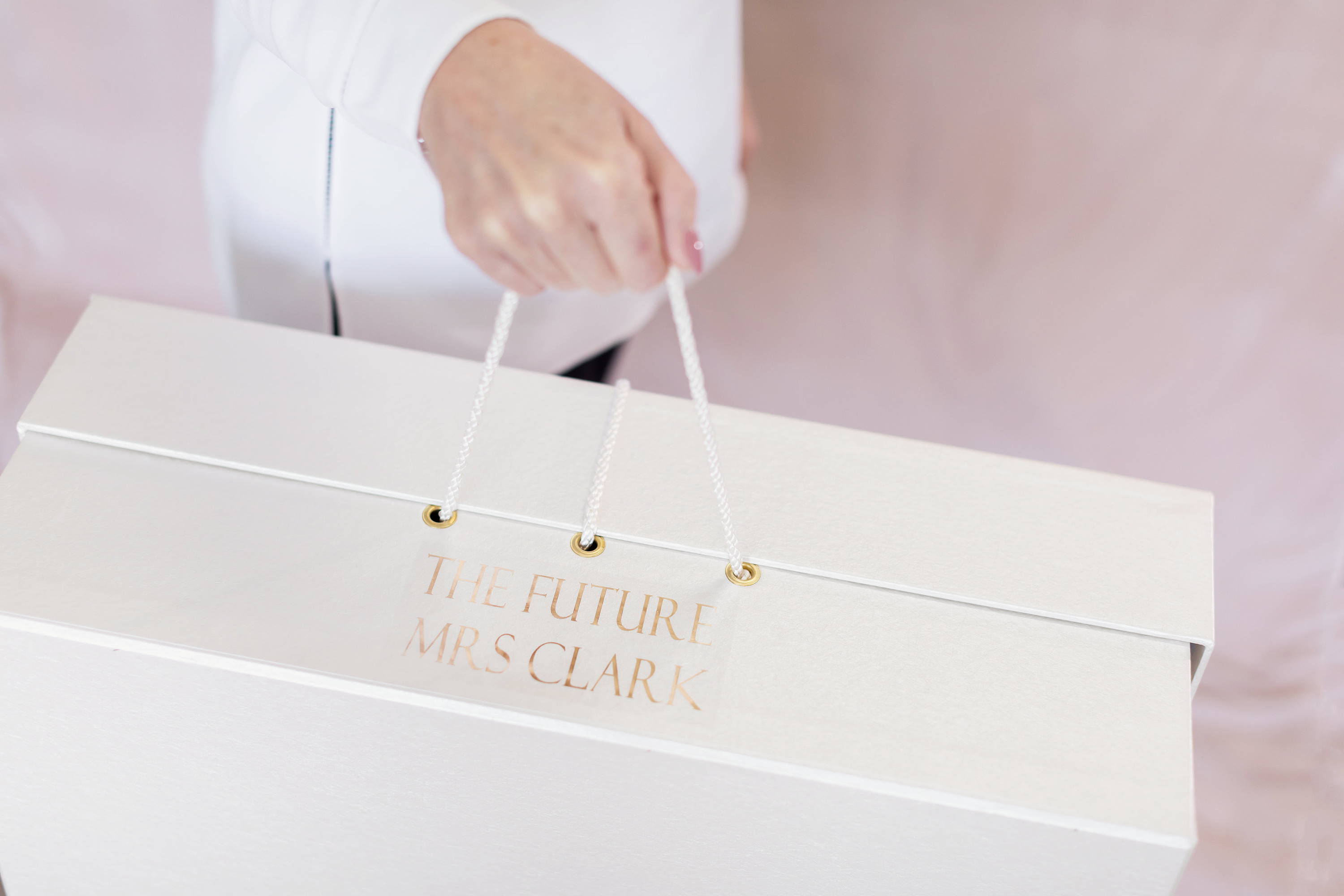 Transport your wedding dress in style
Destination weddings can truly be a dream come true, let us take the stress out of travelling with your wedding dress with our specially tailored wedding dress cleaning travel package.
Our travel boxes are suitable as hand luggage on most popular airlines*.
Simply book your Travel Package, and leave the rest to us!
We will send you one of our postage packs via Royal Mail. Inside this pack you will find everything you need in order to package and send your wedding dress safely to us.
Once you have packed your wedding dress, simply email us with your preferred collection date (Monday - Thursday) and we will arrange our courier to come and collect your wedding dress and deliver directly to us.
We will carefully wrap and package your wedding dress into a travel box, then our fully insured courier will return your travel box to you - ready to jet away for your destination wedding.
Upon returning home, we will send you another postage pack where the same process happens, only this time your wedding dress will be cleaned and steamed and returned in a garment bag ready to wear to your at home celebration.
Finally, after you have recovered from your festitivites, return your wedding dress to us for a final time, this time in the travel box, and we will clean and repair your wedding dress where necessary, before wrapping and packing your wedding dress for the final time.
Your travel box isn't just a travel box, it is also the perfect long term storage solution for your wedding dress, to ensure it stays perfectly preserved for years to come.
What are you waiting for? Book your Travel Package now.
Don't forget to open up your beautiful box every few months just to allow air to flow through and check there is no mould forming.

Our boxes are made from pH-neutral materials which is the perfect breatheable environment for delicate materials to maintain their integrity however, if the box is stored in a cold, damp place, or wrapped in a plastic bag (please don't do this!) then the contents of the box become a high risk for damage.
Please store your box in a spare room or on top of a wardrobe, where air flows freely.
*please check with your airline for their cabin size restrictions