We have created a package that suits our bride's who may be having a small wedding ceremony at first and a larger reception at a later date, whether you're having a destination wedding abroad and a huge celebration when you return, or if Covid ruined your wedding plans and now you are having two ceremonies, we have the ideal package for you.

Your wedding day should be shared by all and we want to ensure your wedding dress looks as good as it did on your big day! Not only will your wedding dress be cherished, you can send along your added extras such as your underskirt, veil, jacket/bolero, detachable train and garter for no extra charge
(shoes are not accepted).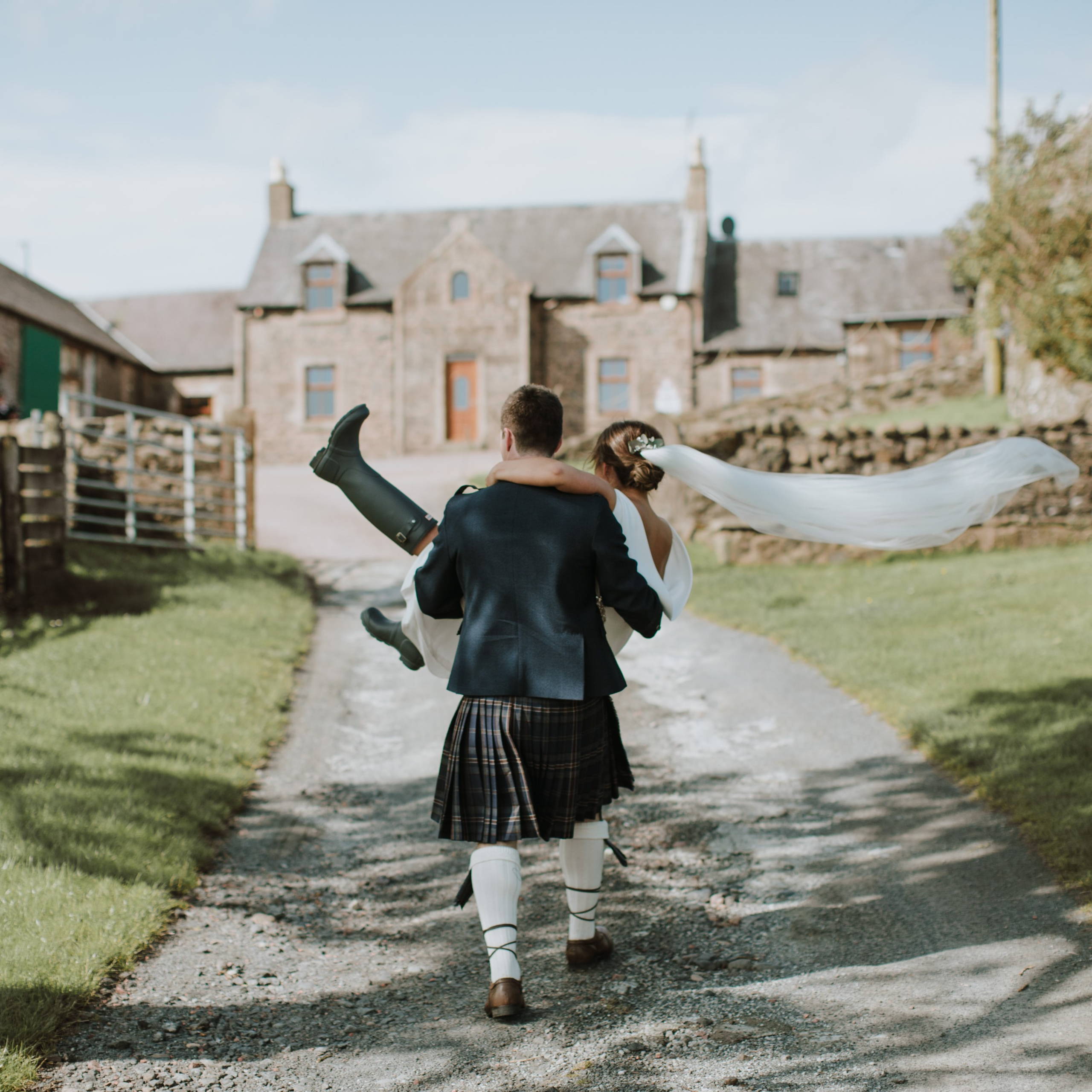 Once you have tied the knot, we will have one of our trusty postage packs waiting for you which contains instructions and mailing sacks to ensure your wedding dress reaches us. All you will need to do is pack it up, arrange a collection day with us and voilà!
Your wedding dress will then recieve its first clean along with any minor repairs. We will then store it up until the week of your reception. Your wedding dress will then be returned home to you inside one of our gorgeous
As time has progressed and the day of your reception is on its way, rest assured that your wedding dress is ready to wear all over again! You can also breathe a sigh of relief knowing that any spills of your favourite tipple, or any tears from pulling your favourite dance moves, will be dealt with by us.
You will already have another postage pack which will have been sent along with your dress after its initial clean.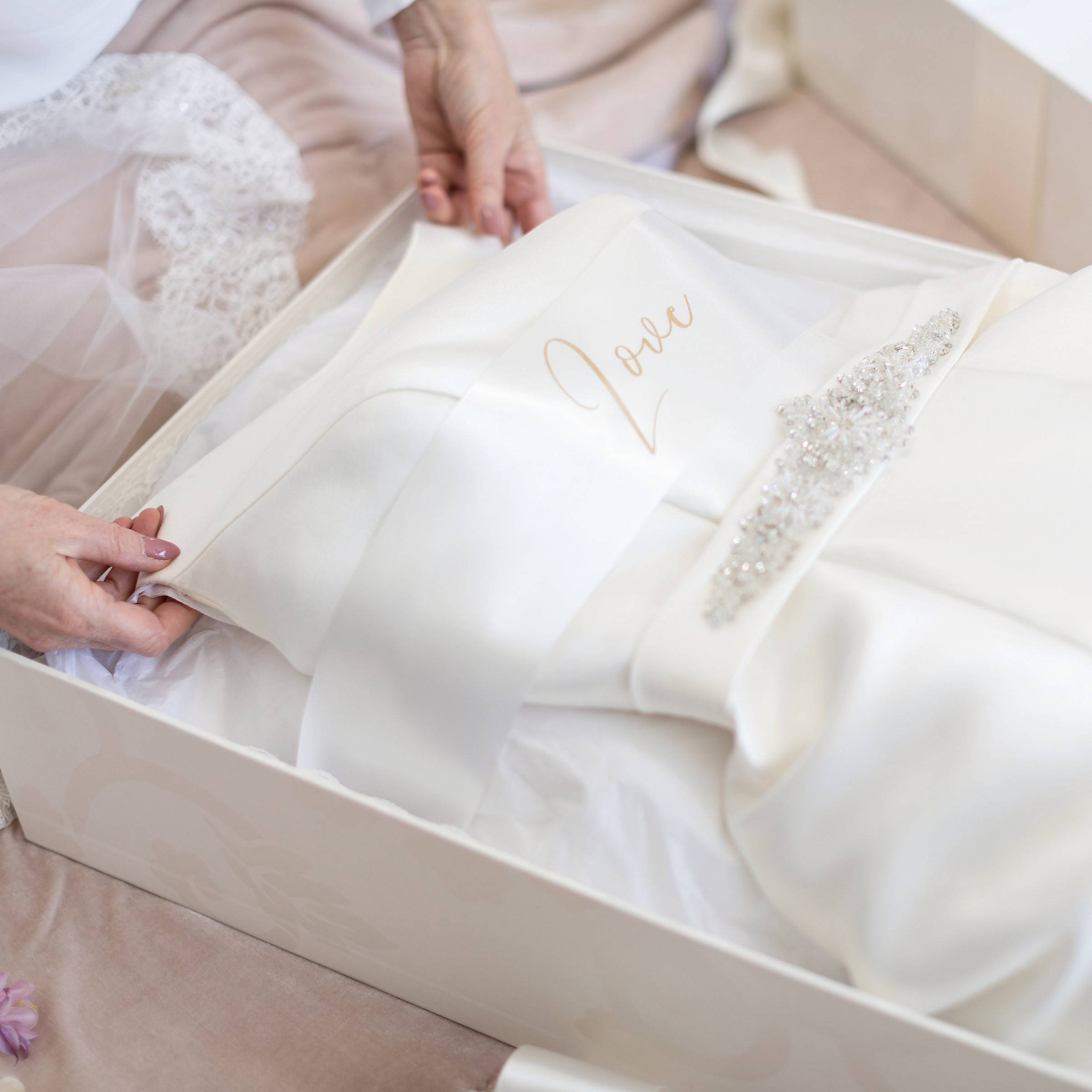 After you have recovered from your wedding receptio, pop your wedding dress back into your postage pack for the last time.
Upon arriving with us, it will be put through its second clean and packed into one of our stunning wedding dress boxes.
Not only will your dress look beautiful, it will hold so many wonderful memories, ready for you to cherish for years upon years.