It is that time of year again when we find ourselves wracking our brains for the best gift ideas. If you find yourself wondering about what you can buy your wife for Christmas, think no more as The Dress Cleaning Company have you covered.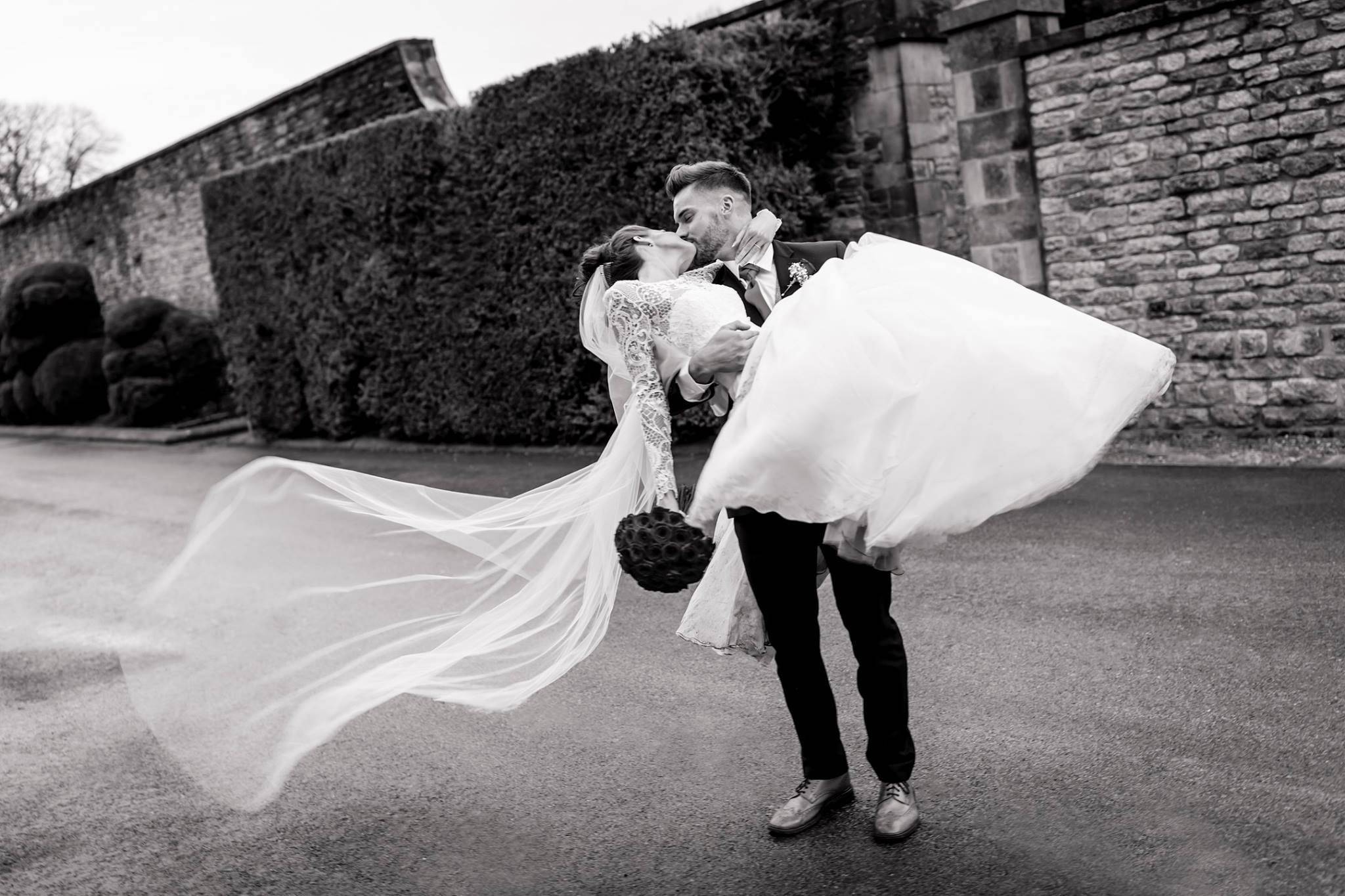 One of the most important days you have shared will be your wedding day. This is also the day she walked down the aisle wearing one of her most treasured posessions, her wedding dress.
Give her a gift she will never forget this Christmas. Preserve and cherish all of those precious memories in a beautiful, personalised box with one of our Wedding Dress Cleaning Packages.

We know that wedding dresses come in all shapes, sizes and designs and we have a package for all. We have a very handy guide which you can find here that talks you though our packages and what type of gowns they suit!
Even if you still aren't quite sure what package is best for her precious gown, just send us an image of her dress and a trusty member of our team will be on hand to give you their expert advice!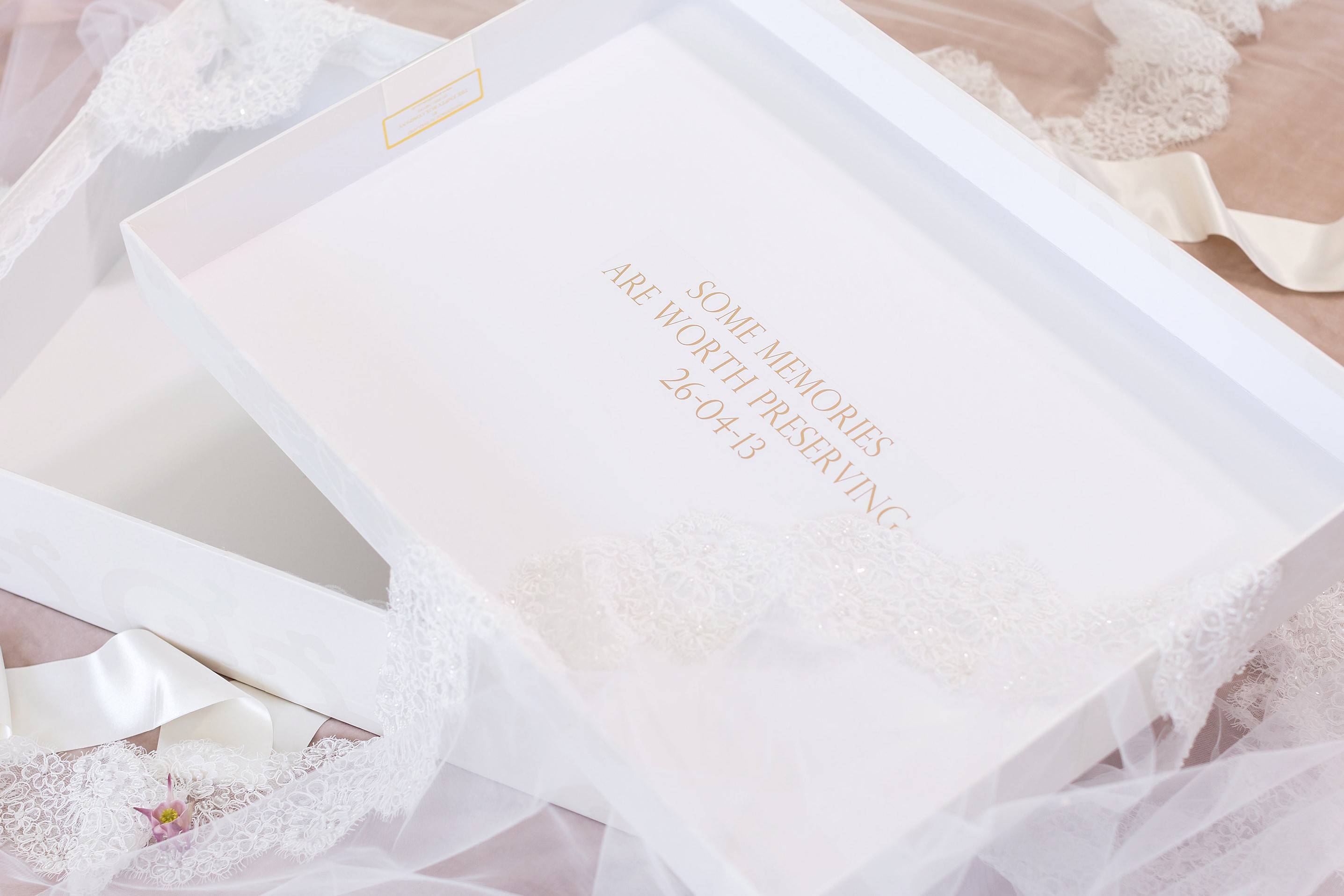 We can make this Christmas gift a little extra personal for you by personalising the inside lid of her box.
You can opt for something such as her married name, wedding date and the venue or you can add something such as a lyric from her favourite song, a line from your vows or just a loving statement.
If you are struggling for ideas, take a look at some of our suggestions here.
We provide a very flexible service meaning we can send you an unbranded postage pack to ensure she isn't suspicious. We can also arrange collection and delivery of her gown to and from an alternative address so that you can keep everything discrete!
Christmas is our favourite time of year and also our busiest, we absolutely love getting all of our Christmas Gift orders out!
LAST CHRISTMAS ORDER DATE IS FRIDAY 20TH NOVEMBER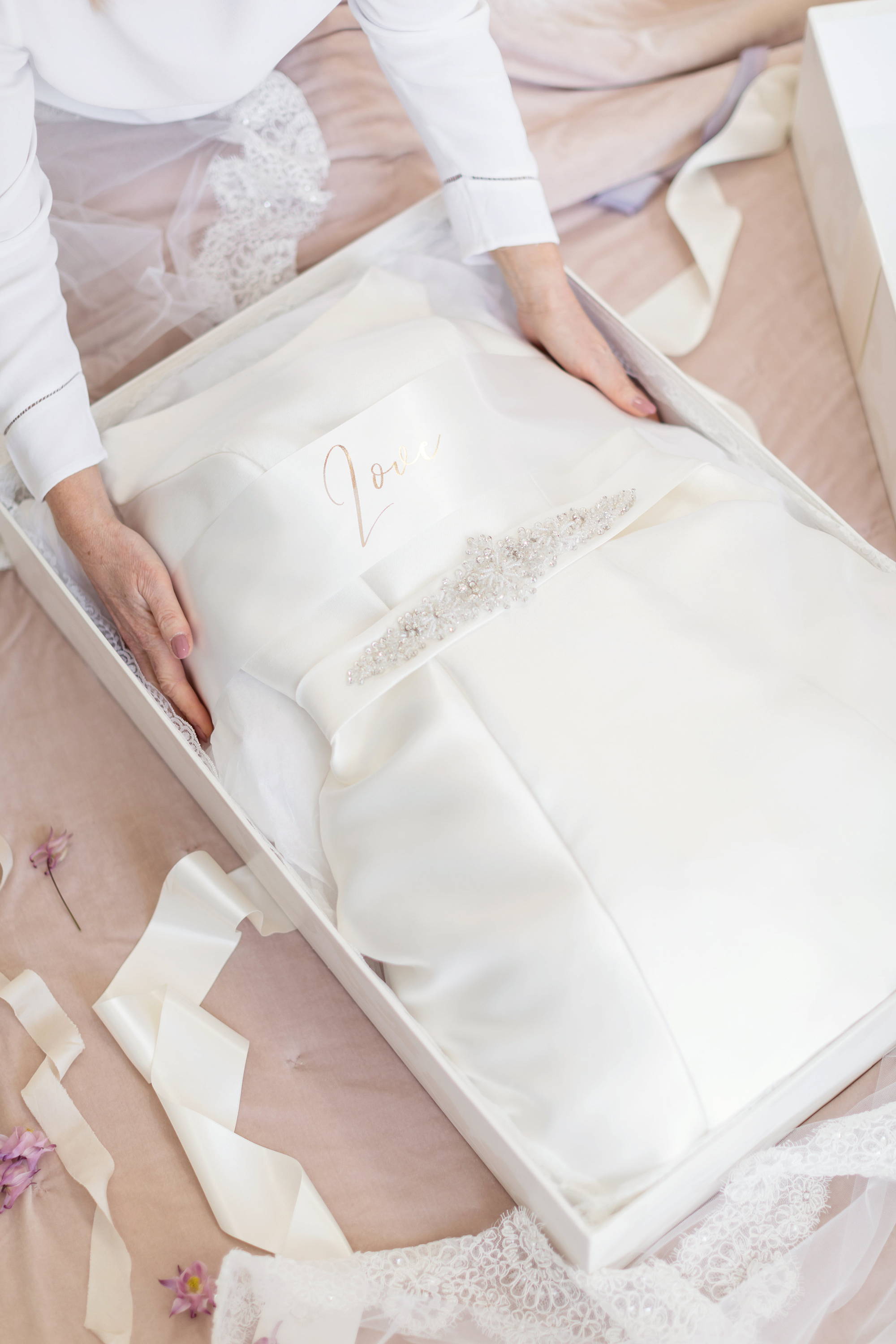 our wedding dress cleaning packages
Have your wife's dress cleaned, repaired and packed with love by the professionals. The hardest part for you will be sneaking her dress out of the house without her noticing!
If this will be too difficult and will raise too much suspicion, why not get her a voucher instead?
We can guarantee that she won't get a better present this Christmas.