Your wedding dress is one of the most precious memories from your wedding day and it needs to be stored in the correct way. If not stored properly, you can run risks such as the fabric yellowing, oxidising or even developing mold!
Below we will share our tips on how to perfectly store your gown.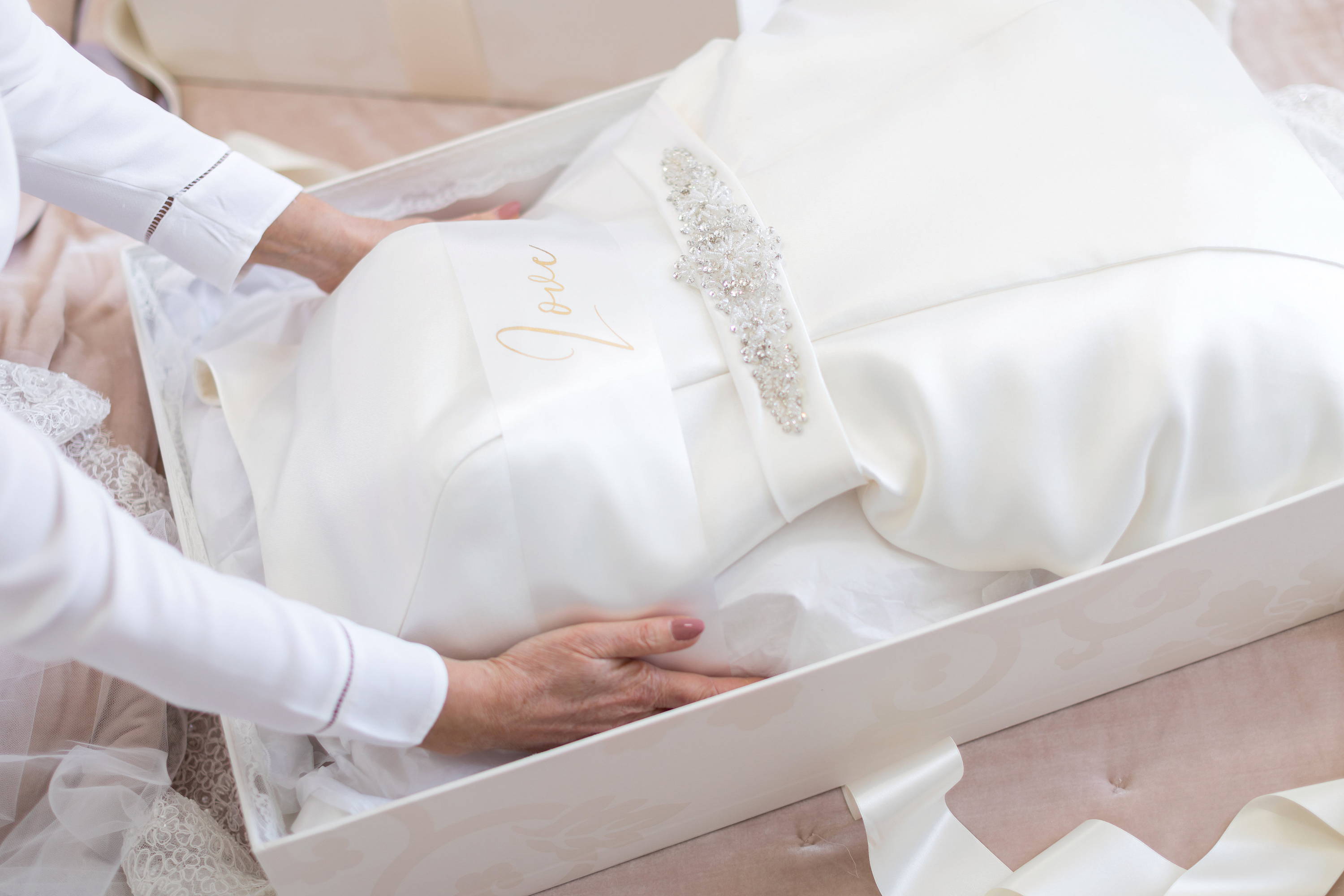 Our Top Tips On Storing Your Wedding Dress
Even if you were lucky enough to dodge the red wine spills or escape the grass stains, your dress will still hold invisible stains that will oxidise through time. These need to be removed to ensure that they don't become irreversible!

By storing your dress away before cleaning, you may run the risk of yellowing or marks appearing over time that may become hard to remove from the fabric. Professional wedding dress cleaners are trained and have methods that allow them to find and remove even the smallest of stains.

To store your wedding dress, it is important to use a box that has been used with pH neutral board. This will create the perfect environment for your gown as it will prevent dampness, yellowing or the fabric from oxidising, it will also prevent such things as moth damage!
We don't recommend storing your gown, hanging on a hanger as this can lead to your dress becoming misshapen (especially if it is a heavy dress) or can leave it more exposed to damage. By packing it into a box, this will help your dress keep it's shape and will protect it's embellishments.
Upon packing your dress into your wedding dress box, between each fold, a sheet of acid-free tissue paper should be used. This will also help prevent permanent creasing and will assist in preventing the fabric ageing.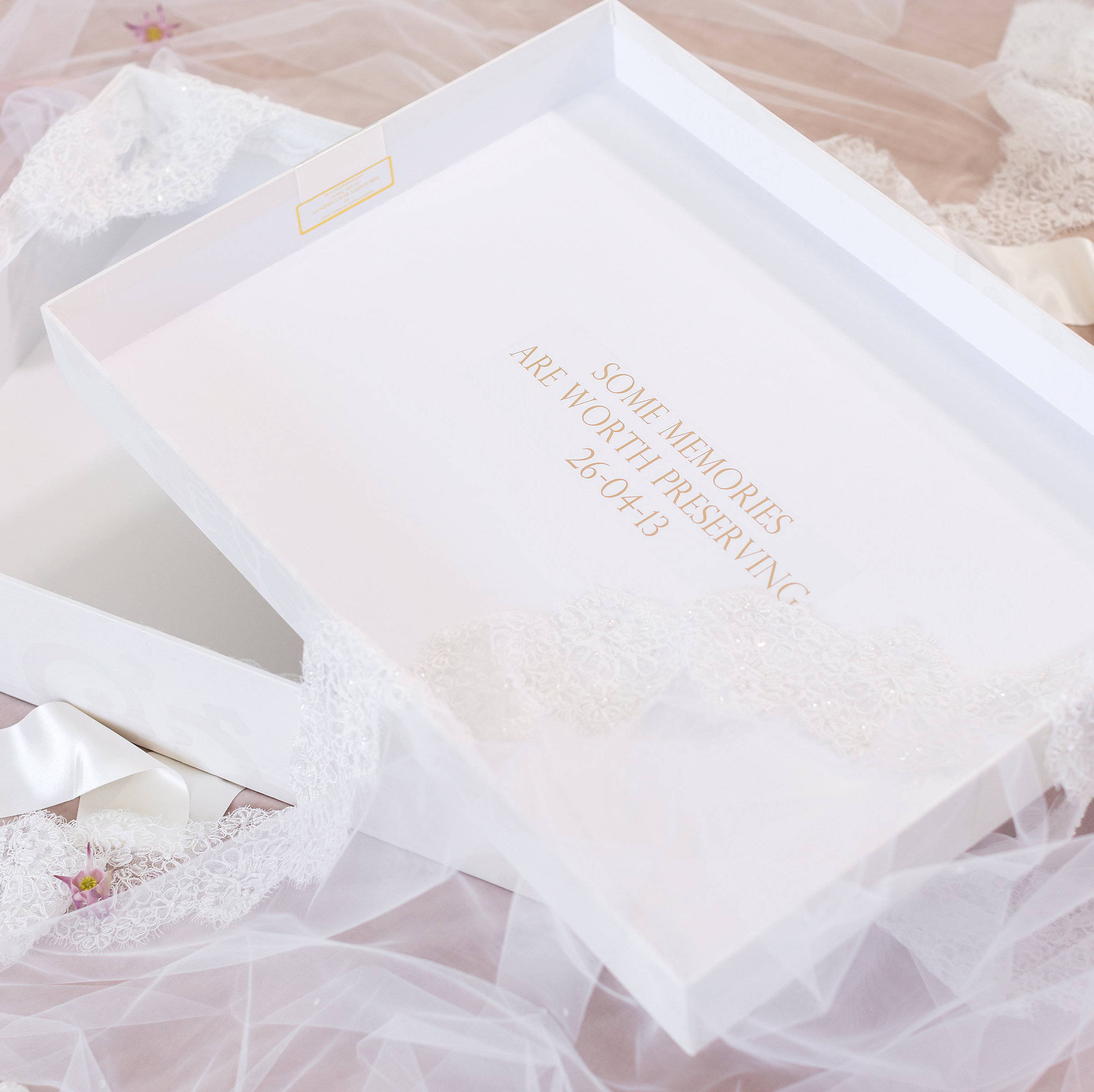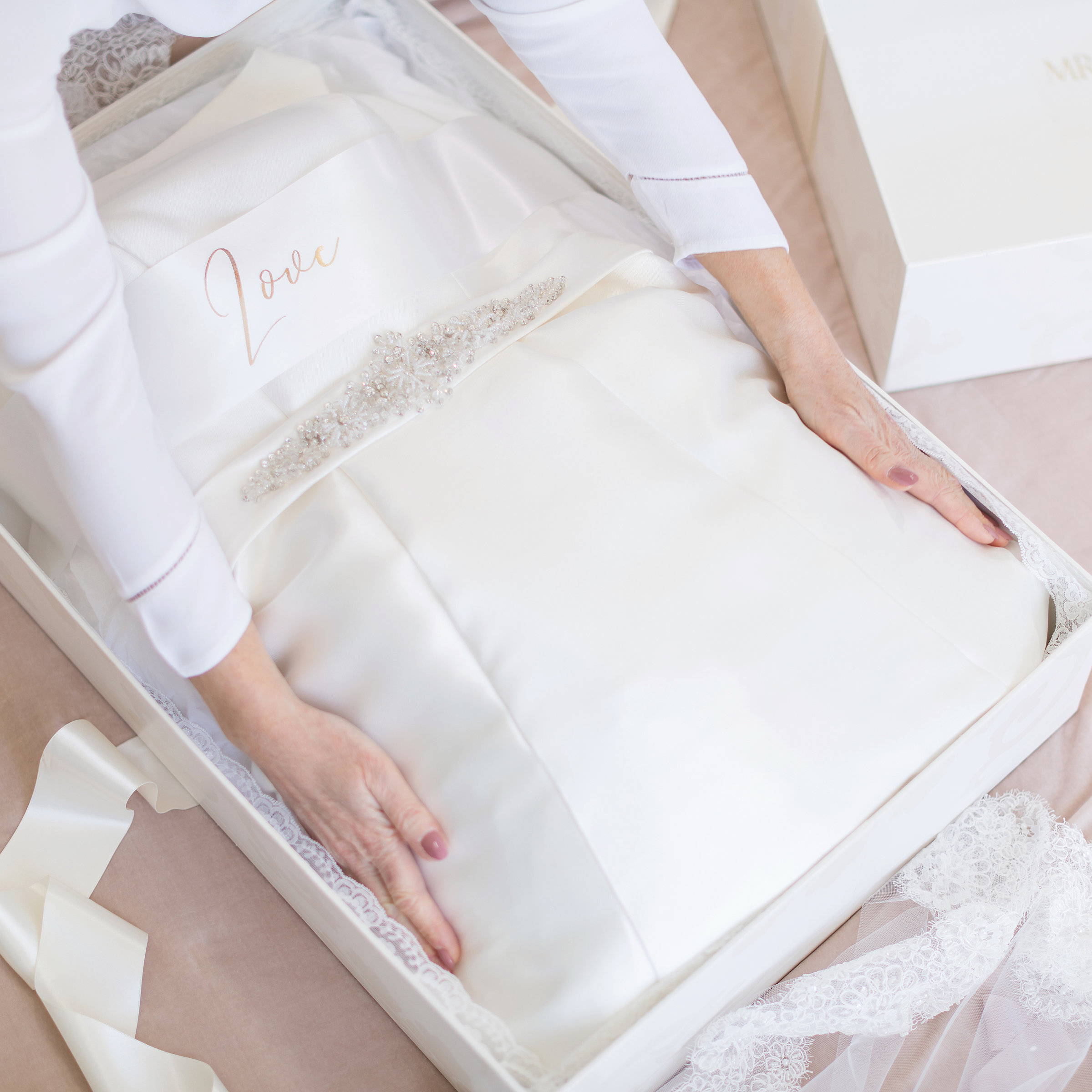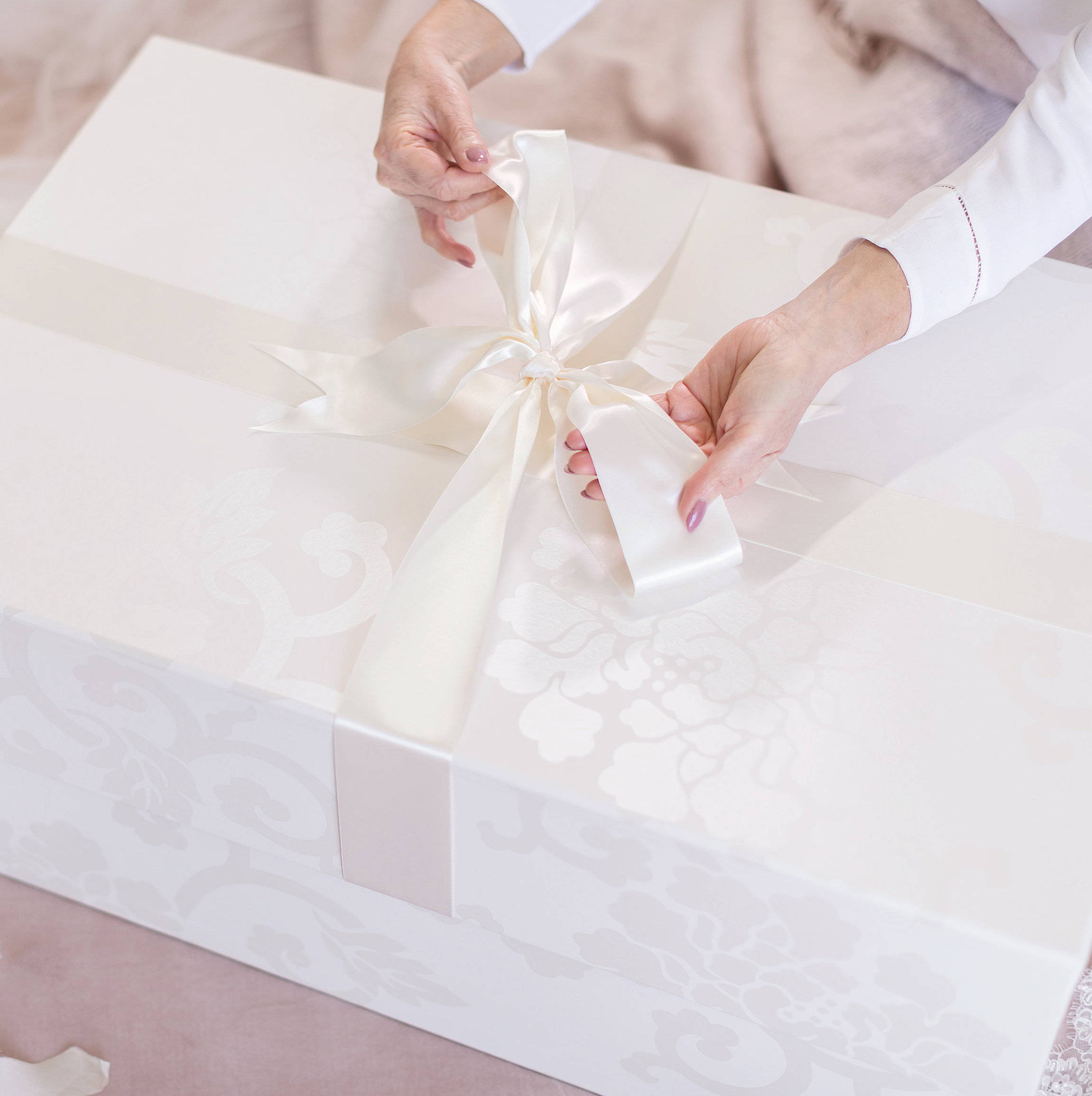 3. Give Your Wedding Dress Pride Of Place!

Once your wedding gown is packed up and stored in it's box, don't hide it away in the loft. In order to protect the box that is protecting your gown, keep it in a room that is airy and has the temperature controlled.
For example, keep it above your wardrobe or in your spare room! An environment like this is so much better for storing your wedding dress as the humidity will be better controlled and less extreme in comparison to somewhere such as your loft or basement.